Ryoji Arai's exhibition just finished last Friday, but during the 1 month period, we welcomed more than 2500 visitors - our gallery record!
Ryoji Arai
has established his career as a picture book author since 1990,
and now is regarded as one of the best author in Japan. His characteristic touch of the works have been loved by everyone from children to adults.
However, as embodied in the title "meta" = "beyond" or "higher",
he challenged to himself, by exposing the other side of the artist in this exhibition.
As you can see in these pictures, the gallery space was filled with numerous
drawings as if they links the world in-between canvas works.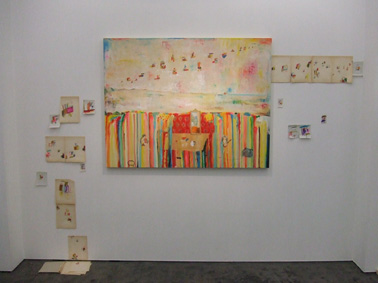 Beyond the frame of works, works freely played around.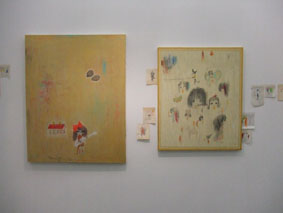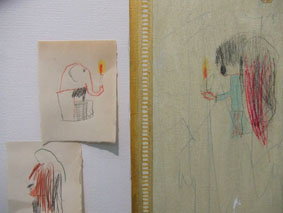 Making the best possible use of the space, Ryoji Arai's "meta meta" exhibition
displayed the charms of the artist in full.
Although the show finished - you can still enjoy the world of Ryoji Arai
with the publication
"meta meta"
!!!