Time flies, half of year 2009 has already passed...
As mentioned before, First book fair for art books in Tokyo,
"Zine's Mate"
will start from 10th, Fri, and also a group show
"DOUBLE FANTASY: Korean
Contemporary Art" at Marugame Genichiro-Inokuma Museum of
Contemporary Art
will open from 12th, Sun.
(FOIL is publishing the exhibition catalogue to accompany the opening!)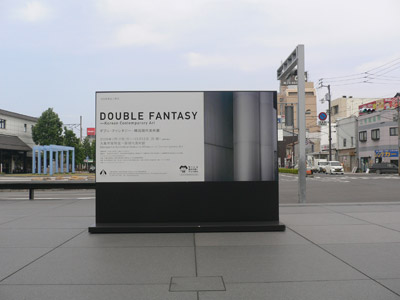 Here you can see the participating Artist, KDK (Kim Dokyun) newly photographed
the architecture of Marugame Museum for the show!
( right hand side of the poster!)
In this connection, FOIL's summer 2009 is pained "Korea" all over!
Inviting guest curator Kim Inseon and co-organizing
Gallery Factory
,
both from Seoul, FOIL GALLERY will announce a group show
"Made of Layers"
with 5 Korean artists. This exhibition will start from 17th, Fri, July.
In addition, we'll also participate in an Art Fair in Busan,
"ARTO BUSAN ARTO FAIR 2009"
, which will be the first art fair in Busan held
at newly renovated hotel located in central Busan.