This summer, Korean blast has blown into FOIL.
Firstly, to accompany the major exhibition featuring Korean contemporary art at
Marugame Genichiro-Inokuma Museum of Contemporary Art
, the same titled
exhibition catalogue
DOUBLE FANTASY
has published in the middle of July.
This first major group exhibition which features very cutting-edge Korean
contemporary art runs till 12 October 2009, and the catalogue is available
at the museum as well as book shops in your town!
Invited a guest curator, Kim Inseon and co-organized with
Gallery Factory
,
both from Seoul, we also presented a group exhibition of
Korean contemporary art,
Made of Layers
from 17 July to 8 August.
With the variety of works of 4 artists+duo, this profound, and multi-dimensional
exhibition had fascinated great numbers of visitors here.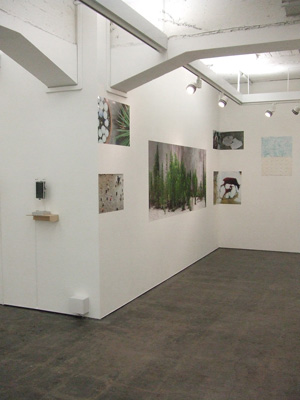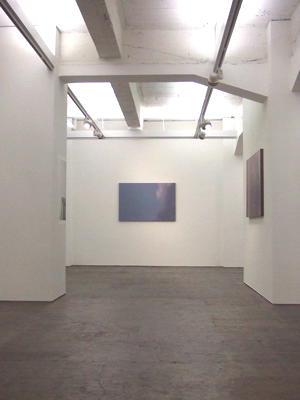 One of the participants, Shin Kiwoun's sensible and beautiful pieces of video work
can still be viewed in the Marugame Museum's show,
DOUBLE FANTASY
!
To draw to an end to this Korean series, we participated in an art fair
held in a hotel in Busan,
ARTO BUSAN ART FAIR
.
To make the best of the fair in a hotel we exhibited works, in the entrance,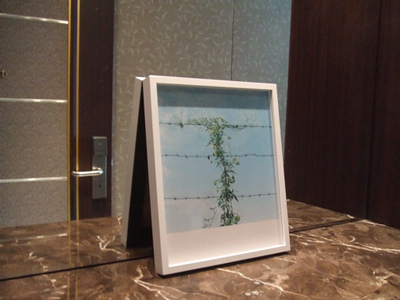 on the bed,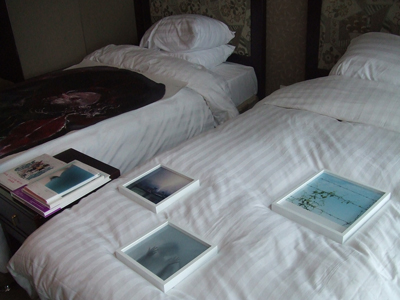 on the window frame,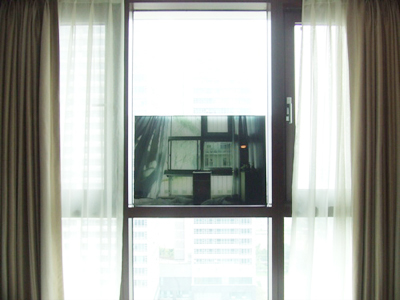 or hang on the wall.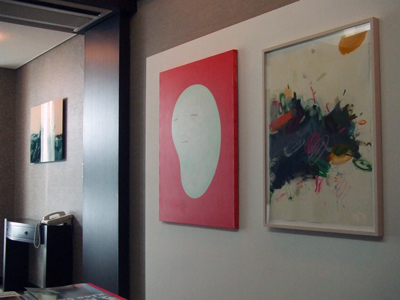 By installing in rather usual, everyday space in stead of formal gallery spaces,
the works show more familiar, casual moods depending on the each
different time of the day, weather and such,
and suggest us how to enjoy the art works as interior objects.