FOIL will cerebrate its 5th Anniversary this year.
As the special event, we welcomed world-renowned artist Yoshitomo Nara
and held artist talk on a roof of a fashion building in Tokyo on 20th September.
The talk was developed with Yoshitomo Nara and FOIL's director Masakazu Takei
who's been known since Takei edited Nara's book for the first time.
(FOIL also published many of
Nara Yoshitomo's books
, all of which are
of course best-seller in all over the world!!)
Although he was just returned from Iceland, where he is having an
exhibition
,
he kindly let us hear variety of interesting stories without showing signs of fatigue.
From the story of their encounter, trips they went together,
their favorite hobbies (particularly the music-lover artist's favorite songs!!)
to about Yoshitomo's lates works and upcoming exhibitions,
it continued about 2 hours as if not coming to the end forever .
In sipite of the evening chill, it seems many of the audience really enjoyed the night.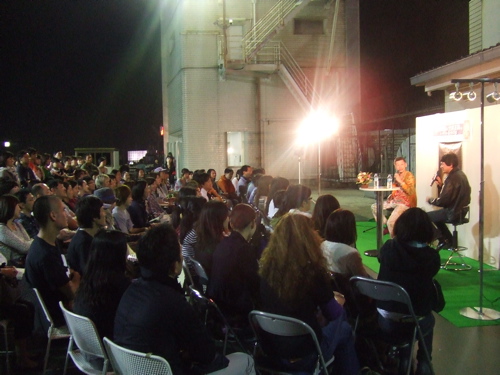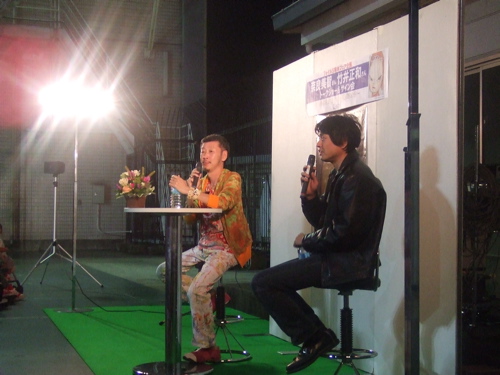 To our surprise, Yoshitomo Nara signed them all with such cute illustrations!!
These must be the heirloom...