Kenshu Shintsubo + Takashi Ikegami's exhibition "Rugged TimeScape" opened
last friday and have already aroused a public response. This is the collaboration
project of photographer
Shintsubo Kenshu
and a Complex System Science
researcher Ikegami.
The photograph itself looks like a geometric pattern with beautiful colour,
but actually, complex practice is behind it - the photographs in
"Rugged TimeScape" is originally images of fluid objects like lights, smokes, clouds
and forests taken by
Shintsubo Kenshu
, but once they are converted to
digital image data and applied to an advanced program Ikegami created,
the visuals of the works are radically textualised.
Sound installation by
Keiichiro Shibuya
+
evala
, which is also created based
on the photographs' digital data through a particular programming,
will be also shown during this exhibition.
Please do visit us at FOIL GALLERY and "experience" the new possibility
of photography!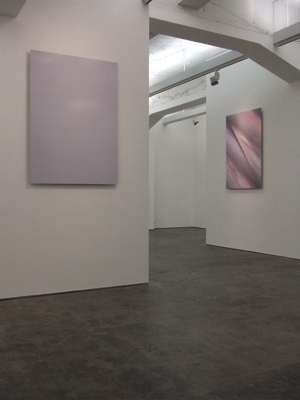 Kenshu Shintsubo + Takashi Ikegami "Rugged TimeScape"
sound : Keiichiro Shibuya (ATAK) + evala (ATAK, port)
13 Mar. (Fri) - 3 Apr. (Sat) 2010
12:00–19:00
Closed on Sunday and National Holiday